In addition to using drone footage for promotional purposes, we also use drones for various types of industrial, commercial and historic building surveys, as well as inspections and insurance work.
Many environments have hazards that are very often unseen until it's too late and, as a result, accidents happen. Having regular visual inspections using a drone is a safe and cost-effective alternative to erecting scaffolding or hiring a cherry picker, ensuring that the risks on-site can be identified safely and remedial action taken quickly.
Drones also facilitate a systematic approach to inspecting large areas of your structures, buildings and land, and allow accurate records to be taken and referenced at any time in the future, should the need arise.
Typical structures that can be inspected include: all types of roofs, chimneys, towers and church spires, solar panels and wind turbines.
We film, using a combination of 4K video and high-resolution photographs. These are all numbered for easy reference in a way that suits you, the client. Contact us to discuss your requirements.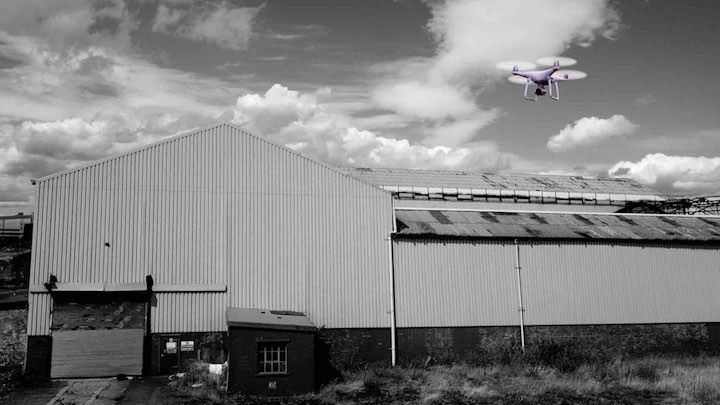 Project Price Guide
With our price packages you've got a one-stop-shop for photos and videos. Take a look, select the best fit for you and let's get started! These packages are the simplest, fastest approach to getting the support you need for your next project.
Give us the time and place, and we'll handle the rest!
Standard
Recce (Travel to location for preliminary site visit)
Risk Assessment
Single location shoot
Up to one complete half day of filming, morning or afternoon
4k Ultra HD Video 100Mbits/sec drone filming
20 Megapixel still photos
Single Pilot/Camera Operator
Report of findings
Deluxe
Recce (Travel to location for preliminary site visit plus test shots)
Risk Assessment
Single location shoot
Up to one complete day of filming and photography
4k Ultra HD Video 100Mbits/sec Drone Filming
20 Megapixel Still photos
All still photos put together to form one large photo
Single Pilot/Camera Operator
Report of findings
Premier
Recce (Travel to location for preliminary site visit plus test shots)
Risk Assessment
Up to three locations
Up to two complete days of filming and photography
4k Ultra HD Video 100Mbits/sec drone filming
20 Megapixel still photos
All still photos put together to form one large photo
Single Pilot/Camera Operator
Report of findings